Serving Oyster Bay · Westbury · Huntington Station · NY
At BMW of Oyster Bay, our highly qualified technicians are here to provide exceptional service in a timely manner. From oil changes to transmission replacements, we provide top-tier customer service for both new and pre-owned car buyers.
Allow our staff to demonstrate our commitment to excellence. If you live or drive near Oyster Bay, Westbury, or Huntington Station, New York, we hope you'll choose us for BMW service. Now, let us demonstrate our commitment to you and your car!
---
We Service All Makes and Models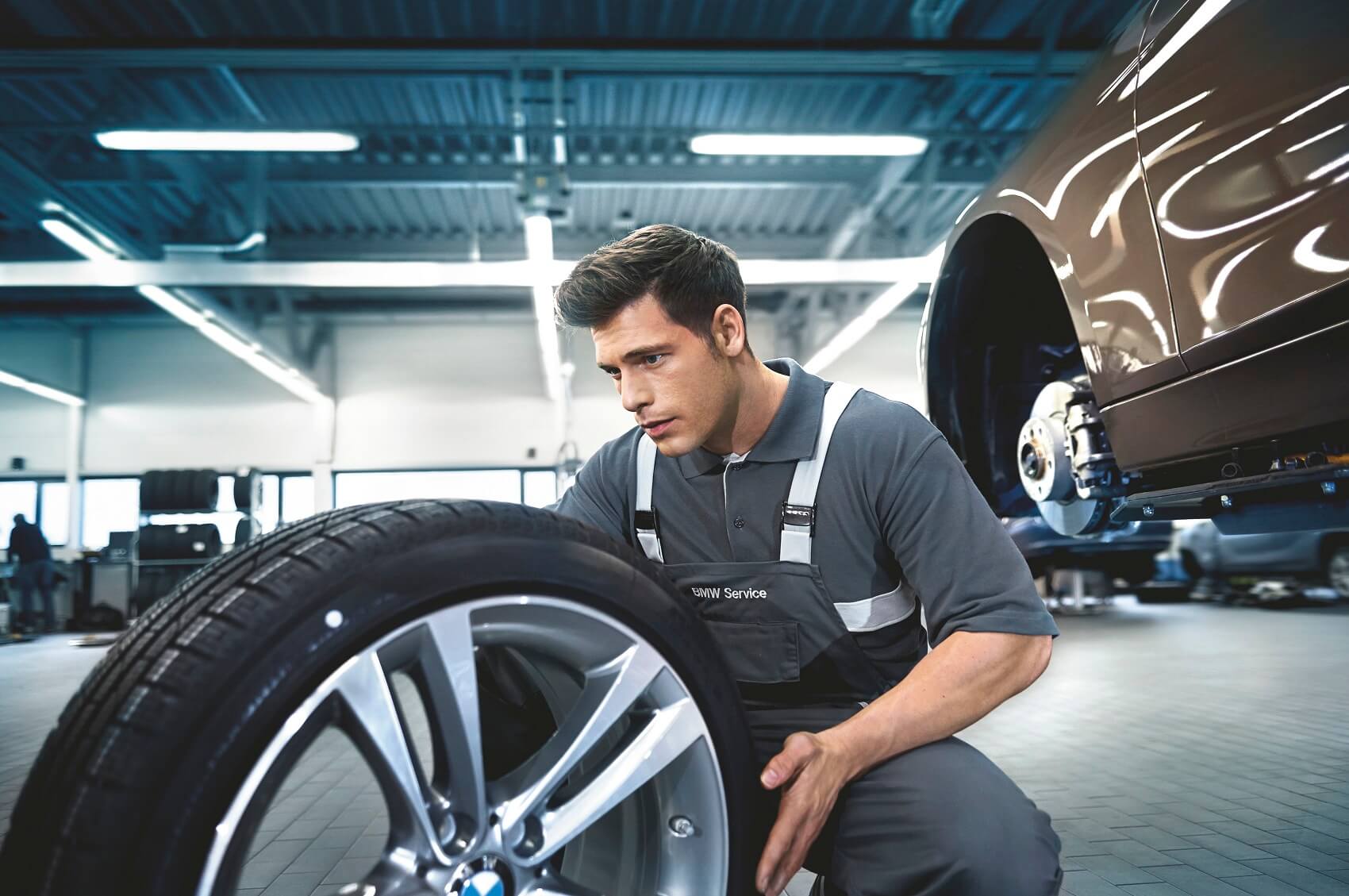 Whether you drive a BMW sedan, coupe, convertible, Sports Activity Vehicle®-or any other make and model vehicle-our technicians will treat it with the utmost care. You can trust us to handle all your routine maintenance, including:
Synthetic oil changes
Fluid-level inspections
Brake-pad replacements
Battery tests
Annual inspections
We'll make sure all your parts, systems, and fluids are functioning as they should, so your car can continue to deliver an all-star performance! Our technicians are highly trained and fully certified, so you can always count on a seamless service experience and top-tier repairs.
---
Synthetic Engine Oil Changes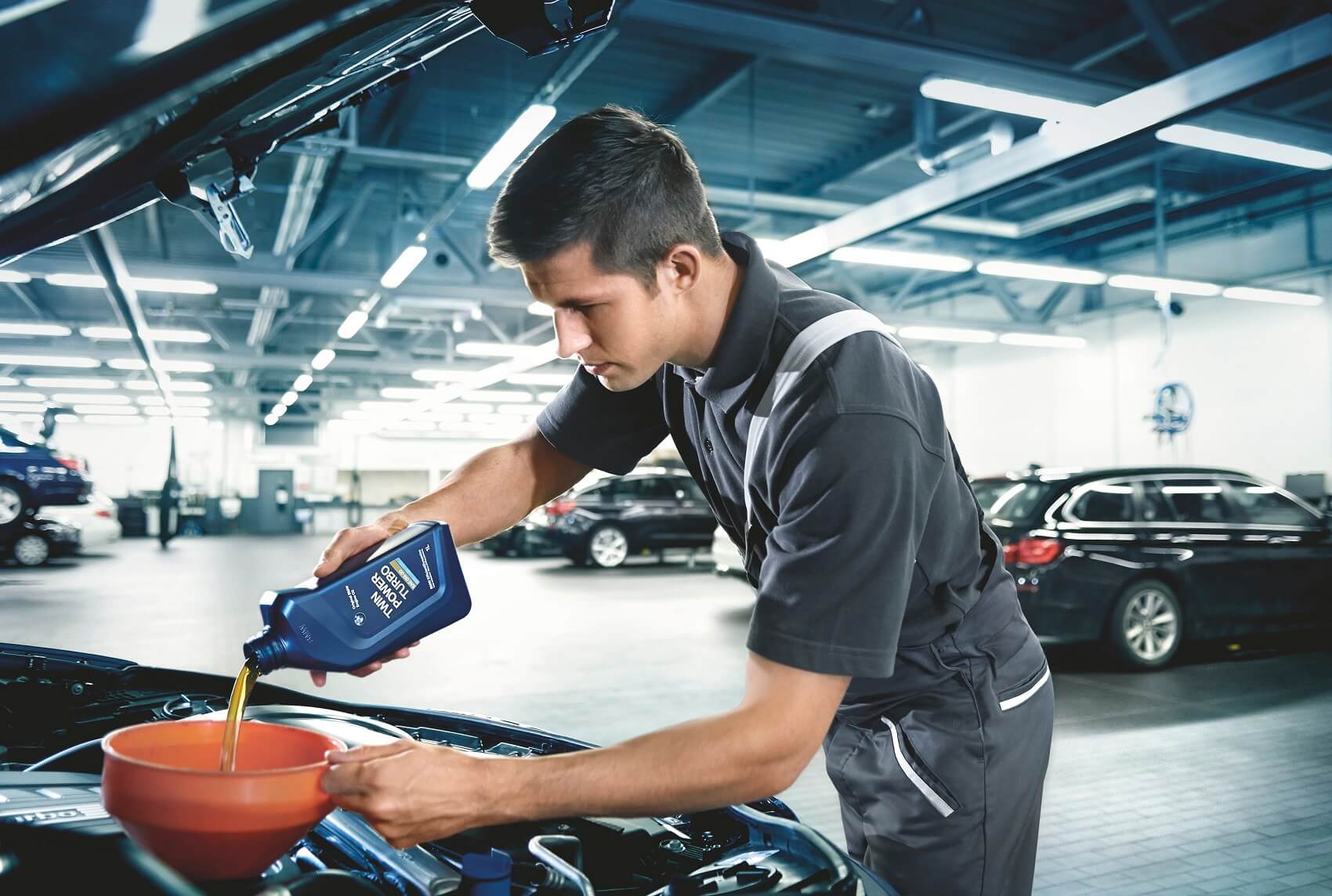 Fresh synthetic oil will keep your BMW at peak performance! Your car requires oil changes at regular intervals, and when the time comes, we'll be happy to handle yours.
Our team will drain the old oil, swap out the oil filter for a new one, and refill your oil pan with manufacturer-recommended synthetic engine oil.
Oil is the lifeblood of your engine. It keeps all those metal parts moving smoothly, so you don't have to deal with premature wear and tear or the prospect of your engine overheating. Keep your engine running smoothly and safely with routine oil changes!
---
Brake Repair and Maintenance
For your safety and the safety of other drivers and pedestrians on the road, your vehicle should always have high-functioning brakes. We'll make sure yours are performing at their best.
The most common service your brakes will need is a brake-pad replacement. As the pads wear down, they become less effective at applying the friction that brings the rotors to a stop. We'll replace your pads, and we're happy to service your rotors, brake lines, and brake fluid, too!
---
We Use Genuine BMW Parts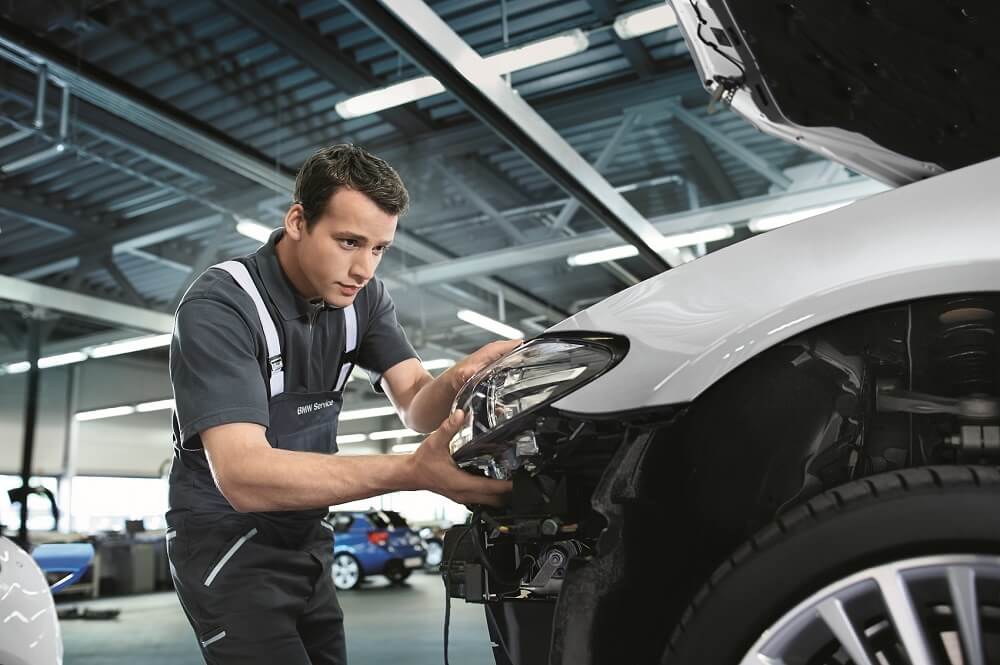 Your car performs best with OEM (original equipment manufacturer) parts equipped. We use these genuine factory parts for all our work, so you can count on quality repairs every time.
If you drive a BMW, let authentic factory parts power your luxury vehicle to greatness! You'll achieve peak performance when you keep your BMW a true BMW. Plus, if your vehicle is still under warranty, OEM parts will keep your car compliant with the terms of coverage.
---
Where Is There a BMW Service Center near Me?
As a BMW service center serving Oyster Bay, Westbury, and Huntington Station, NY, we're here to ensure you have a premium driving experience for miles and miles to come.
If your car is due for service, go ahead and make an appointment online or over the phone. We can't wait to see you at BMW of Oyster Bay!